Archibishop Chrysostomos II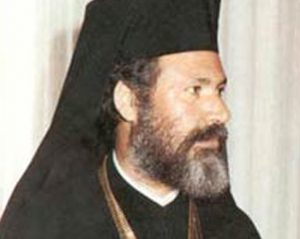 The 94th Archbishop of Cyprus and New Ioustinianian was born on the 10th April 1941 in our picturesque village, the village of Tala in Paphos.
His first name, Herodotus Demetriou went to Primary School in Tala. After that, he became a noviciate at the Monastery of Saint Neophytos.
He then went to High School in Paphos. On the 3rd of November 1963, after graduating from High School, he was ordained Deacon by Georgios, the Eparch of Trimithounta.
After that, he was the provost of the church dedicated to Saint Neophytos for five years, 1963-1968.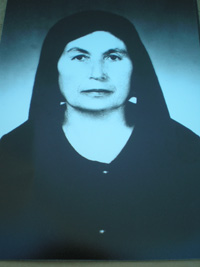 In 1968 he went to study Theology in Athens. He graduated in 1972.
On the 19th October 1971 he was elected superior (abbot) of Saint Neophytos Church. He was then ordained dean and on the 12th November he was established Abbot of the Church by Archbishop Makarios III.
On the 25th February 1978 he was orally elected Eparch of Paphos and on the 26th he was ordained Bishop.
In May 2006, the Extended Assembly conducted by Bartholomew the Ecumenical Patriarch, named the archiepiscopal throne of Cyprus empty, as Archbishop Chrysostomos I was irreversibly ill. After the election that was completed in November 2006, Chysostomos II was indicated new Archbishop.
Specifically, during the third and last voting of the Elective Committee that took place on the 5th November, Chrysostomos raised 73 votes and the other candidate, Athanassios the Eparch of Limassol, 57 votes. One vote was null and void.
Right after the election, the new Archbishop mentioned that "as of today, a new breeze will blow in the Archiepiscopate" in his speech.
The magnificent enthronement ceremony for Archbishop Chrysostomos II took place on the 12th November 2006, in Saint John Cathedral in Nicosia. He has bestowed the imperial privileges, which we firstly bestowed to the Archbishop of Cyprus during the 5th century by the Byzantine emperor Zenon. To be more specific, Chrysostomos of Kiti, the superior of all Hierarchs, bestowed the new Archbishop with the following:
a) to sign using red ink
b) to wear a purple cloak
c) to hold an imperial scepter instead of the Episcopal stick.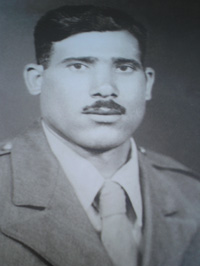 The Archbishop of Thyateira Gregorios and the Eparch of Sasima Gennadios attended the ceremony as representatives of Bartholomew, the Ecumenical Patriarch. The Church of Greece was represented by Athens Archbishop, Christodoulos. What is more, representatives of all Orthodox Patriarchies and Autocephalous Churches attended the glorious ceremony.
What is more, the president of the Republic of Cyprus, the president of the House of Representatives, chiefs of political parties, ministers, officials of the Republic of Cyprus and representatives of the Greek government attended the ceremony.
People and Church named him "worthy" of being Archbishop.
The Archbishop stressed that the church will cooperate with and fight side by side with the government in all sectors. The church will be right next to clergy and laity. Specifically, the Archbishop mentioned that "the Archiepiscopate is not an impenetrable castle, in which the Archbishop will be confined" and that "the Archiepiscopate is your house par excellence, to which you can come when you wish".
Concluding, it is worth mentioning that Tala welcomed the new Archbishop with palm and olive tree branches, right after his election. An abstract from "Phileleftheros" newspaper (6th November 2006) follows:
"Paphos welcomed Archbishop Chrysostomos II with bells ringing and celebrating last night. At the same time, around eight o' clock, at the square of his village Tala, a great feast with souvla and zivania took place. They celebrated the success of their child, the child of a small community that became the Archbishop of Cyprus. His dream, that Crysostomos would be the next Archbishop, came true".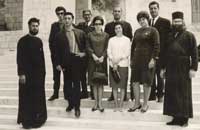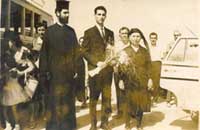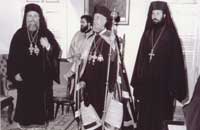 Sources:
Cyprus News Agency
Press and Information Office
Relevant Articles from the Press
Ζena Kanther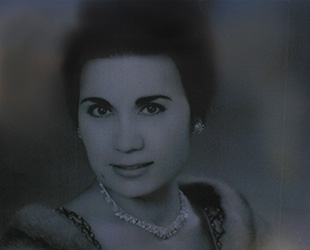 Zena Kanther was born in Tala in 1930 and was the youngest child of a multimember family.  Her real name was Theognosia.
Her childhood was injured by her father's incarceration. Her parents had all the requirements for a peaceful and happy life. Her father fell in love with her mother, a beautiful woman, and asked her to marry him. Their life however, was stigmatized when Zena's father was unfairly accused and sentenced for three years.
The life of the family changed after he came back from prison, as he became alcoholic and violent. He abused his wife and children. He hated all his fellow-inhabitants for he considered them responsible for everything that happened to him. He sold everything the family owned, left his job and deserted his family leaving them with nothing, as everyone in the village mentions. His children were wandering about hungry and unprotected. The village could not help the family, as everyone else was also poor.
Their mother worked in the surrounding villages and the older children had to seek for jobs. Zena stayed with her sister and her father who did not care about them.
Despite the difficulties, their mother wished to help educate Zena. Unfortunately, poverty did not allow it. Zena did not even graduate Primary School.
Even though Zena was young, she also sought for a job. She initially worked as a housemaid. At the age of seventeen, she went to Limassol and managed to find a job at a clinic.
A year after she returned to the village to see her family. A young man from Paphos fell in love with her, and asked her mother if he could marry Zena. Zena said yes even though she wanted to work a bit more. They got engaged and just before they got married, she got pregnant and the man left her.
Zena made it and had a baby boy. She was single and helpless. Everyone deserted her but she kept on fighting. She worked as a maid and paid a woman to look after her child; that however was not enough. A friend of hers convinced her to dance at a night club; this profession was considered scandalous at the time.
Everyone who met her mention that luck "smiled at her, because she was a nice person". When she met an ill man, she helped him. She rescued him. He fell in love with Zena and they got married. She was suddenly very rich. This is how she got the last name "Kanther Dedyras".
As soon as she became rich, she helped many people, even though no one had helped her. She helped build school, churches and many more.
Zena helped our village by funding the project of bringing water directly to our houses; thus, helping everyone that had to walk for miles to get water.
What is more, she helped build the chapel dedicated to Saint Marina, the Primary School and the Hero Monument of our village.
Sources:
Inhabitants of the Community and the family of Zena Kanther